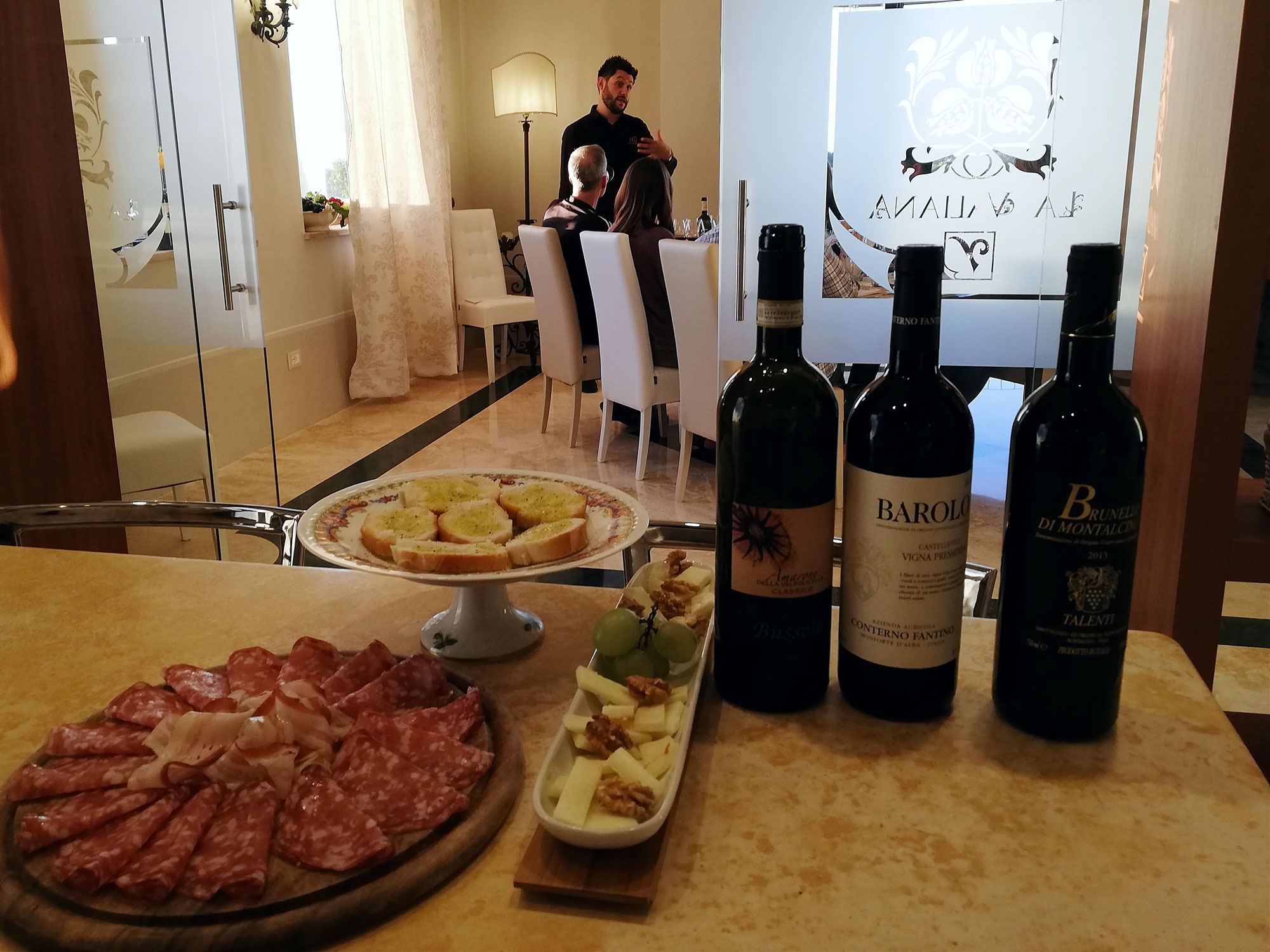 Project Description
A unique experience of wine and food
What a better place to learn about Italian wines than at the villa you are staying at? If you enjoy wine, then you're sure to appreciate to meet an Italian trained sommelier directly at the villa.
Both wine experts and new enthusiasts can have the ultimate wine tasting experience. If you are new to the wine tasting scene, this is a perfect opportunity to get started – and if you have more experience, this will allow you a chance to learn more about some different wines that you may not have tried before. Planning to arrange an exclusive Sommelier-guided wine-tasting? Look no further!
And for a private and personalized event for wine lovers and gourmets enjoy our Wine & Dine Experience. An exclusive wine dinner  combining a customized wine tasting and a gourmet dinner. Our expert Sommelier and our Chef, they both will personally be at the villa to guide you in a rich tasting experience. A once in a lifetime opportunity to taste superb food paired with excellent and fine Italian wines.