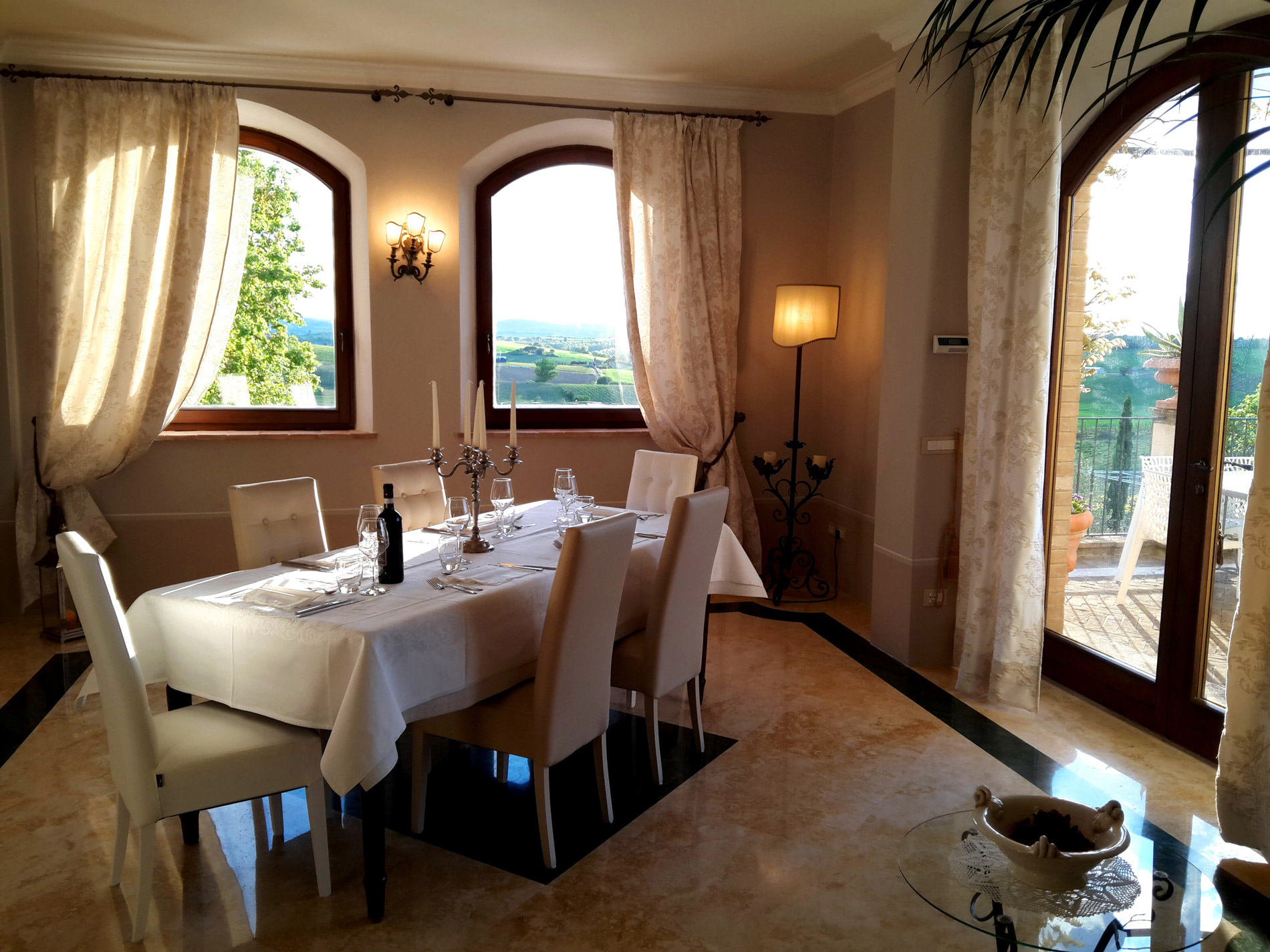 Project Description

And finally…the "Dolce Vita" Private Dining room, thought for those guests who want to enhance their
stay with a special dining experience, but not to leave the comfort and privacy of their villa.
This refined and panoramic dining room is exclusively dedicated for in-villa culinary experience, as
Cooking Class or Private Dinner. It is featured with a professional kitchen at Chef's use only.
Whether it's a refined dinner cooked by a Professional chef or a Traditional cooking class with
handmade pasta, nobody will bother you in the comfort and the privacy of your Tuscan Villa. The chef
will take care of the meal in the professional kitchen at his only disposal, then we'll set the table and the
mood… At your time just sit back and enjoy your memorable night at "Dolce Vita" dining room.