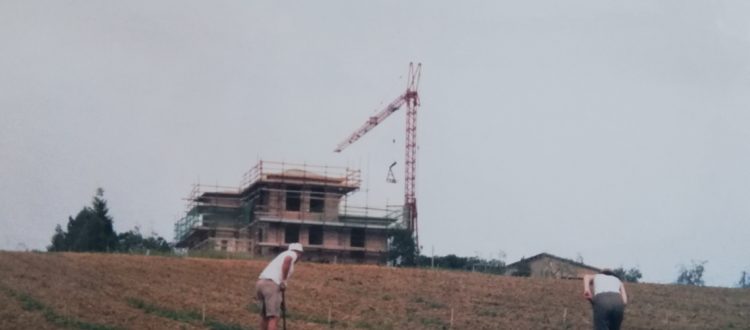 LA VALIANA …STORY OF A PARADISE LOST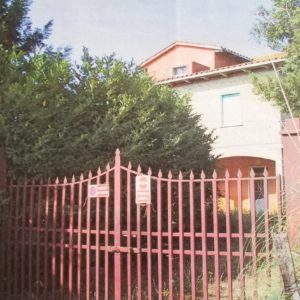 It was in the summer 2004. We were taking a walking in Via della Stella and gazing at the beauty of the view, then we glimpsed part of a roof overgrown with wild trees. We tried to peek among cypresses and olive groves and suddenly came out a disused building. With Mum and Dad we climbed over that roof, and right there at the sunset we dreamed about La Valiana for the first time.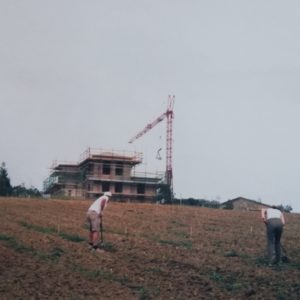 For the following three years we all dedicated to the renovation of the entire property. A huge challenge  extended from the building to the interiors, from the garden to the vineyard, that we restored of new Sangiovese grapes for starting one day a production of the famous Nobile di Montepulciano red wine.
Our architect Fabio was saying "You are overdoing, this proposal is too ambitious"- Our intention was to enhance the ancient building's graces and transform it into an elegant villa,  and contemporary to evolve it naturally towards a more modern concept of comfort.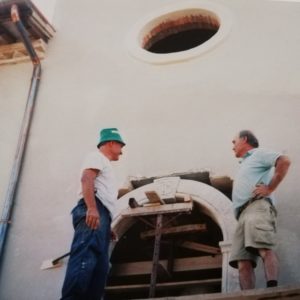 Following this purpose we involved the skilled craftsmen of the area who have been able to optimised a combination of antique styling and modern comfort in the heart of countryside, creating at the same time a warm and welcoming atmosphere. With Mum Alma we  personally choose the fabrics and furniture, going searching at local antique markets and at the artisan shops in Florence, Arezzo and Siena.
So this charming property was slowly reborn thanks to the care, sensitive and tenacity of the whole family.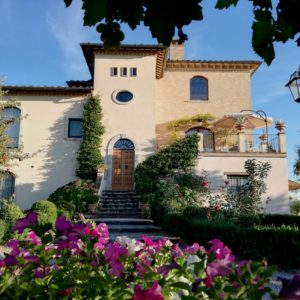 On June 30th 2007 , we finally opened the door of Villa La Valiana to our first guests. From then, we host plenty people from all over the world, trying to let them feel at home.    All our works wanted to allow you today to can enjoy of this paradise lost who bewitched us that day on the roof.
You just have to decide how you would like to spend your days: take a stroll through quaint Tuscan hill town and relax in a café on the village square; or take it easy, enjoying the beautiful view and bathing in sunshine under the Tuscan sun.  That's the sole intention for which La Valiana comes to light: giving you the opportunity to live and breathe Tuscany in an unforgettably beautiful way.